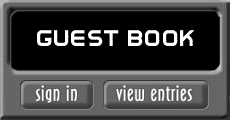 Pay with PayPal or use your credit card

Free shipping on Saddle Bags and more.

 In Stock and ready to ship.

In Stock and ready to ship

Tough top loading panniers that hold 28 liters each

In Stock and ready to ship

Attach any flat backed hard cases to our racks.

Includes high quality stainless fastener kit.

In stock and ready to ship

Notice: 

On Sept 24th I was involved in a serious crash on my Suzuki DL650. I broke 18 ribs and 6 of those are floaters. I'm not able to work, and it's going to be quite a while before I'm back in the shop. Our only means of income until I'm healed is our Wolfman Luggage sales.

I would really appreciate you considering us for any Wolfman Luggage you need. We offer free shipping and top notch customer service.  Our prices are as low as anyone.  Please email us with whatever you need, and I'll give you pricing.  Thank you!    Tom Davies    

All of our Side Racks now have the new low profile strap retainers 

designed to hold Wolfman Saddlebags or any other bags!