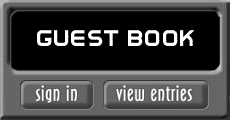 Pay with PayPal or use your credit card

Mule Pack Panniers

Tough top loading panniers that hold 28 liters each

Attach any flat backed hard cases to our racks.

Includes high quality stainless fastener kit.

In stock and ready to ship

We have exciting news! 

We're finally ready to start making racks again! We'll be starting with a limited run of Suzuki DR650 side racks, complete with low-profile strap retainers and Rotopax plates. They should be ready for purchase at the end of October.

PLEASE NOTE: YOU CANNOT ORDER FROM OUR WEBSITE AT THIS TIME. Send us an e-mail if you'd like to get on our list and we'll let you know as soon as they're available.

All of our Side Racks now have the new low profile strap retainers 

designed to hold Wolfman Saddlebags or any other bags!

Double click here to add text.