Customer satisfaction is our top priority

Welcome to Moto-Racks.com

Here at Moto-Racks.com, we are dedicated to designing and fabricating dual sport motorcycle luggage racks that make it possible for you to bring your gear with you, whether you're moto-camping, commuting, trail riding, or adventure riding anywhere in the world.

Our racks are designed with safety in mind, so you won't find sharp edges that can injure you if you fall off. Our rear racks sit flush with the seat whenever possible so it won't hit your lower back if you slide off the motorcycle.

All of our racks are rugged and we guarantee that if you break any of our racks, you get a free replacement. Period!

We also do custom fabrication and welding. If you need changes made to any of our racks or need anything custom fabricated,  just E-mail us or give us a call. Our prices are very reasonable! 

Our product line:

Notice: Please check your spam folder for all correspondence from Moto-Racks.com! We send order confirmation and Tracking numbers to your PayPal email address.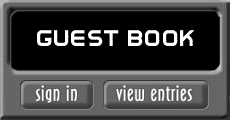 You don't need to be a PayPal member to pay with a credit card.